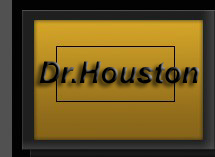 Dr. Stephen Houston


His Ministry in Ireland.

1979-1981

The commendation from the Methodist Church in Ireland, for the work done for them by Revd. Stephen Houston, an ordained Evangelical Methodist Church minister, having been received into fellowship by the conference of the Methodist Church in Ireland and put onto the then President of the Methodist Church in Ireland's list of supply, to do the job of being the Pastor of four Methodist Churches in the Republic of Ireland. Revd. Houston's status within the Methodist Church was that of a person who having been already ordained, that ordination was then accepted and recognised by the Methodist Church. He was therefore, stationed as Pastor of these Churches in the status of being a fully ordained minister, able to administer the sacraments and all the duties of a Methodist Minister within the courts of the Church. Revd. Stephen Houston was given the option during his time while stationed as the pastor of these four churches, if he wanted to accept the Methodist Church offer to him, of becoming a candidate for the Methodist Church's ministry, beyond his already accepted and recognised Evangelical Methodist Ordination.

He declined the offer and took on the job of becoming the Pastor of the Evangelical Methodist Church, Portadown. Northern Ireland.

1981-1986


| | |
| --- | --- |
| | |

Commendation from the

Methodist Church in Ireland

The letter below was sent to Revd. Stephen Houston, in thanks for his ministry as pastor of Clonakilty, Skibbereen, Ballydehob and Lissacha Methodist Churches. Although the letter is dated the 10th. June 1981, after having been asked to stay on another two months, he again helped the Methodist Church, in order to fill the short fall created by the late arrival of the new minister.

Revd. Houston finished his ministry as pastor of these four churches at the end of July 1981.